Our History
Golden Frog develops software and services that provide reliability, performance and security. We're dedicated to inventing and perfecting tools that offer a fuller, richer online experience. Golden Frog was founded in response to Room 641a, an infamous room in San Francisco where the NSA was conducting surveillance on AT&T's networks. We filed papers with the FCC to bring this alarming activity to their attention, but were ignored. Instead of waiting around for the government to protect Internet users, our response was to found Golden Frog to build tools that help preserve an open and secure Internet experience while respecting user privacy.
Golden Frog's founders, Ron and Carolyn Yokubaitis, are Internet veterans who have owned and operated Internet businesses since the dawn of the public Internet in 1994 (before the Web!). Their businesses include Texas.net (one of the first 50 ISPs in the United States), Giganews (the world's leading Usenet provider), Data Foundry (data center colocation and managed services) and Golden Frog.

Our Location
Golden Frog GmbH is incorporated in Switzerland, as Switzerland's favorable privacy laws reflect our mission as a company and respect the rights of Internet users.
Switzerland has a long history of respecting privacy and has established a legal framework to protect it. The right to privacy is guaranteed in Article 13 of the Swiss Federal Constitution. Privacy protections for online activities are provided for under Swiss Federal Data Protection Act (DPA) and the Swiss Federal Data Protection Ordinance (DPO). Unlike the data protection legislation of many other countries, the DPA protects both personal data pertaining to natural persons and legal entities.
Switzerland has also established global frameworks and safe harbors with the EU, the United States and other countries, which extend privacy protection beyond its borders. The Federal Supreme Court of Switzerland ruled in 2010 that IP addresses are personal information, and under Swiss privacy laws they may not be used to track Internet usage without the knowledge of the individuals involved.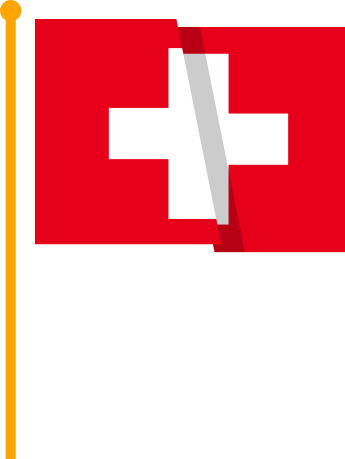 Our Core Beliefs
Advocacy is Important
We fight for a free and open Internet, and actively advocate for policies and legislation that support our mission and the technology we create.
Innovation is a Nonstop Process
We continually innovate to enhance our services and applications, and to respond to changing Internet restrictions around the world.
Privacy and Security Should be Easy
All of our products and services are easy to use and accessible to everyone - not just the technical elite.
Quality Matters
We offer premium, high-quality products that include 24/7 customer service, apps for all devices and a large suite of features.
Investment Drives Success
Learning from decades of experience, we make the necessary investment to provide a premium service. We own and manage 100% of our own servers, hardware, DNS and network.
Transparency Creates Trust
We don't advertise or promise that we can make you anonymous on the Internet, but instead that we'll improve your privacy and security online.